Unsere Vision:

Notre vision:

Mit dem Vorsatz die Lhasa-Apsos als robuster Bergsteiger zu erhalten, unser Bestes zu tun um "glückliche" Lhasa-apsos zu züchten.
Elever des Lhassa-Apsos "heureux" qui conservent leur tempérament de montagnard

Unser Ziel:

Notre Mission:

- gesunde, wesensstarke authentische Lhasa-Apsos
- des Lhassa-Apsos sains, authentiques et robustes.
- natürliche Schönheit, ausgeglichener Karakter
- leur beauté naturelle allié d'un caractère équilibré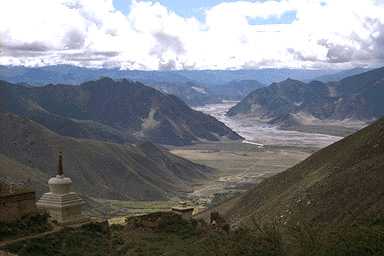 Shugseb nunnery is located in the secluded hills above the Nyepu valey, east of Lhasa. Below, in the distance , the Kyi Chu River flows toward western Tibet. Founded in the 12th century, Shugseb was completely destroyed in the Cultural Revolution, but is now slowly being reconstructed and is the home of a small community of nuns following the Nyingma tradition of Tibetan Buddhism.
hébergé par www.lhasa-apso.ch